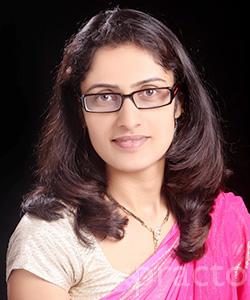 Medical Qualification:
After that she has dedicated herself in field of Fertility management and endoscopic surgeries with encouraging results. She has received many awards like N A Purandare award for best paper presentation Intravaginal Sling surgeries and also received first prize in Gynecological Oncology Quiz held by Mumbai best-gynecology Society Conference. She has many articles published in various international journals like Case series report in Bombay Hospital Journal of Study of jaundice in Pregnancy in a tertiary care institute in India and Case presentation in Bombay Hospital Journal of Malignant Mixed Mullerian Tumour. As being the IVF specialist Mumbai she always remains the most desirable doctor for most of the patient because most of the patient from India or from the overseas arrives here for the treatment and then get the treatment from the best IVF specialist India.
Clinical Experienced:
After working at renowned institutes in Mumbai we started ACME fertility clinic in the year 2011. We have achieved overall best results in IUI, IVF-ICSI. Our center is enrolled with ICMR. The team is dedicated to maintaining the best professional standard. At our center we do Stimulation Ovum picks up ET. We have specialized team members in every field. We have well-trained embryologist counsellors yoga trainers and dieticians. With the support of the team members she is successful to maintain the position of the best IVF doctor India and she play an important role in the field of the medical tourism as well.